Click image to watch videos.
A Complete Dynamic Video Catechesis Program
Experience the joy of the Lord with the Sacred Heart Sisters and their friends.  Find out why so many catechists have found to be essential to their classroom instruction.  Even the Vatican Film Library has a complete set of these programs.
♥ 30 half-hour programs on DVD
♥ in harmony with the Catechism of the Catholic Church : Creed, Sacraments, Commandments, and Prayer in every program
♥ Elementary level, intergenerational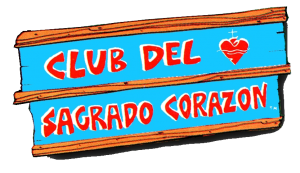 ♥ Complements any text book
♥ Available in English or in Spanish
Each fast-moving program contains short segments of Illustrated Explanation(s), Signing Songs, Puppet Shows, Mime, Cartoon and Dance/songs.
Every series has a Resource Book with children's work sheets, suggested discussion material on various levels, activity, and music/lyrics with guitar chords.
Preview a puppet show from our Prayer Video here:
The Creed Series
The Creed Resource Book includes children's worksheets, music/lyrics with guitar chords, theme discussions for various levels, and a teacher's guide with clear, brief instructions.
1. Creation • The Wonder and Generosity of God
2. Grace • Our Greatest Treasure: Life with God
3. Christmas • God's Greatest Gift, Jesus
4. Mary • The Mother of Jesus, Our Mother
5. Sacred Heart • The Love of Jesus Made Visible
6. Forgiveness • The Loving Touch of God
7. Eucharist • Celebrating union with Jesus and Each Other
8. Death • A Gift Forever: Everlasting Life
9. Easter • The Price of Love, The Gift of Life
10. The Church • Christ Loves and Guides His People
11. Vocation • A Response to God
12. Saints and Heroes • The reality of Love Made Visible
13. Prayer • God Speaks and Listens
The Sacrament Series
The Sacraments Resource Book includes children's worksheets, all the songs, and a teacher's guide with clear, brief instructions.
1. Sacraments in General • Jesus Shares His Life With Us
2. Baptism • We Belong to God's Family
3. Confirmation • Alive in God's Spirit
4. Eucharist • Gathered as One at the Table of the Lord
5. Penance • Keep Love Alive
6. Marriage and Holy Orders • Loving Service
7. Anointing of the Sick • In Faith We Are Healed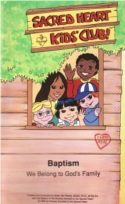 The Commandment Series
The Commandments Resource Book includes children's worksheets, all the songs, and a teacher's guide with clear, brief instructions.
1. Listen to the Maker • Commandments in General
2. Love God — Treasure His Name • First and Second Commandment
3. Day of Rest and Celebration • Third Commandment
4. Believe, Love, and Obey • Fourth Commandment
5. Sounds of Peace and Love • Fifth Commandment
6. Choose Life! • Fifth Commandment
7. Pure Hearts, Joyful Hearts • Sixth Commandment
8. Sacredness, Respectful Love • Sixth and Ninth Commandments
9. Be Generous — Live Honestly • Seventh and Tenth Commandments
10. Choose to Live the Truth • Eighth Commandment
Creative use of these Programs:
• School/Religious Ed Programs as a Dynamic Spirit Builder
• Graded Program using selected theme discussion provided in the Resource Book
• A Club Concept that is a unique Catholic Club that is supportive and fun
• Content for a Children's Retreat
• Home/Family material where Sisters on the video can teach in your home
• Vacation School material to be used in club meetings rather than "school"
• Select videos can be used for the Liturgical Seasons
• Dynamic Presentations that lead to warm friendship with Jesus
Be a Dynamic and Effective Religion Teacher
The Sacred Heart Sisters are delighted to share the Five Step Illustrated Method which has made "Sacred Heart Kids Club" video catechesis attractive around the globe.
 This Program Works Great for:
• Experienced teachers who are looking for new ideas and new ways to teach
• New catechists who want to be effective
• Busy catechists who need a practical method to develop interesting and attractive lessons
• Caring catechists who hope to reach the hearts of their students and hold their attention
• Special education: a variety of visual aids
• Catechetical programs: share joyful faith
This DVD/Video course comes with a set of 4 video tapes or a set of 2 DVDs. They are two hours long over seven sessions. It is available in English and Spanish, VHS or DVD, and NTSC and PAL. The guide used is also reproducible. This course is a method that can be used for all ages because it is easy to learn, practical, vibrant, and delightful!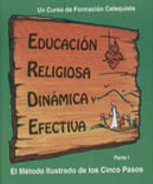 Send us an email:
---
---
Le Cœur de la Catéchèse: The Heart of Catechesis
41 Written Lessons from the
Sacred Heart Kids' Club Video series
available only in French
---
---